In 2015, I finally got to play with a 3d pen: specifically the sleek LIX pen featured in many tech, design and startup sites. Have a look at my first 3d pen sketch, which is obviously a skull.
I sketched a second skull in black a couple of weeks later, you can see that sculpture here. With time, most of my LIX 3d sketches were featured by the company in their social media!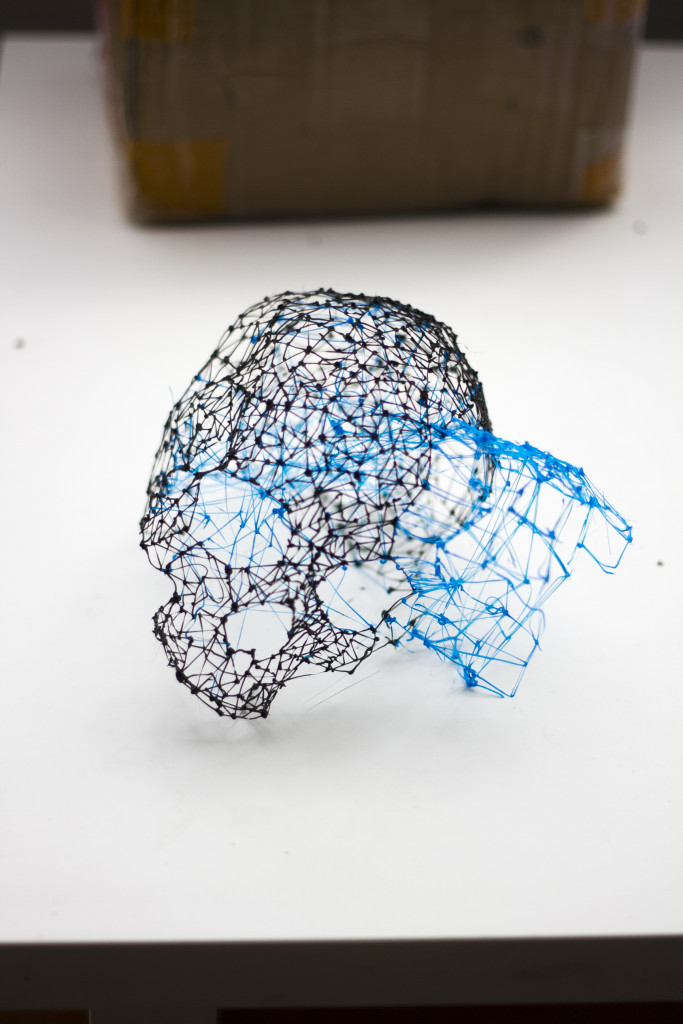 Two years after using the LIX pen for the first time, I gave the 3Doodler a try. It might be fun to do a comparison between these two pens.
Save