Xe 4f14 5d10 6s2 6p3 is a bismuth skull sculpture made by riikc. Bismuth crystals were formed around a hand-made gypsum skull. This piece was created in Brussels, where it remains as a part of a private collection.
Here's a look at the skull before the bismuth pour, you can also see the mold used to create the teeth, which is based on my own chompers.
Here's Xe 4f14 5d10 6s2 6p3 next to Memento Mori at my atelier in Brussels.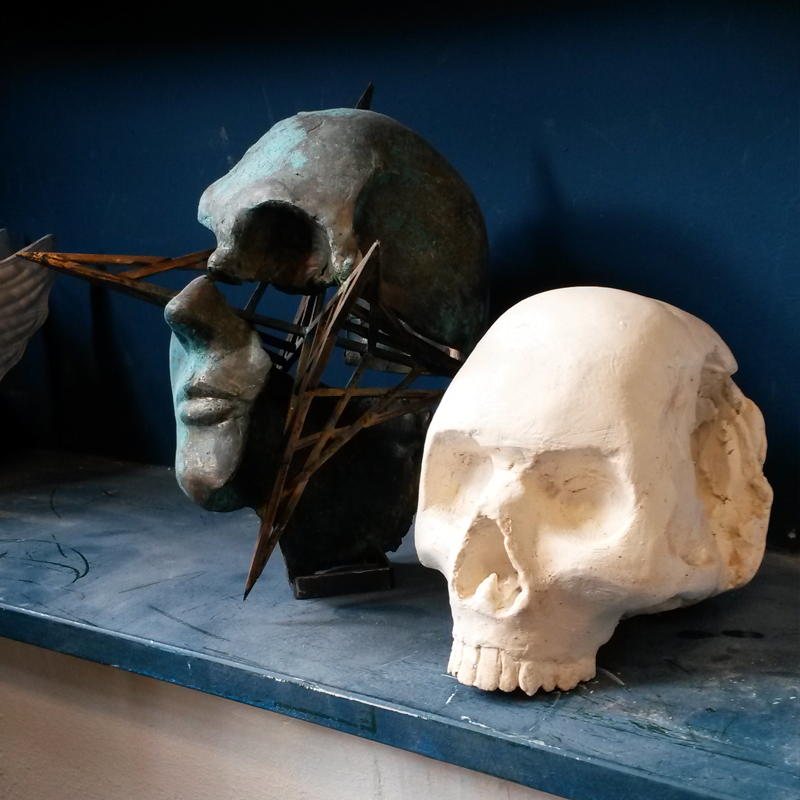 And here it is, on display at the Academie Royale des Beaux-Arts de Bruxelles, my alma mater and home to other artists, such as Van Gogh, Rene Magritte and Peyo.