On October 2017, while visiting Toronto. I finally had the chance of testing a 3doodler 3d pen. Armed with 200 strands of Polar White ABS plastic, I set out to freehand draw a 3d pen sketch of a skull.
Even after a couple of years of not using any 3d pens (or sculpting, really), this sculpture took me 6 hours, 50 strands of plastic and one 3doodler pen. My hands are still good at these sorts of things!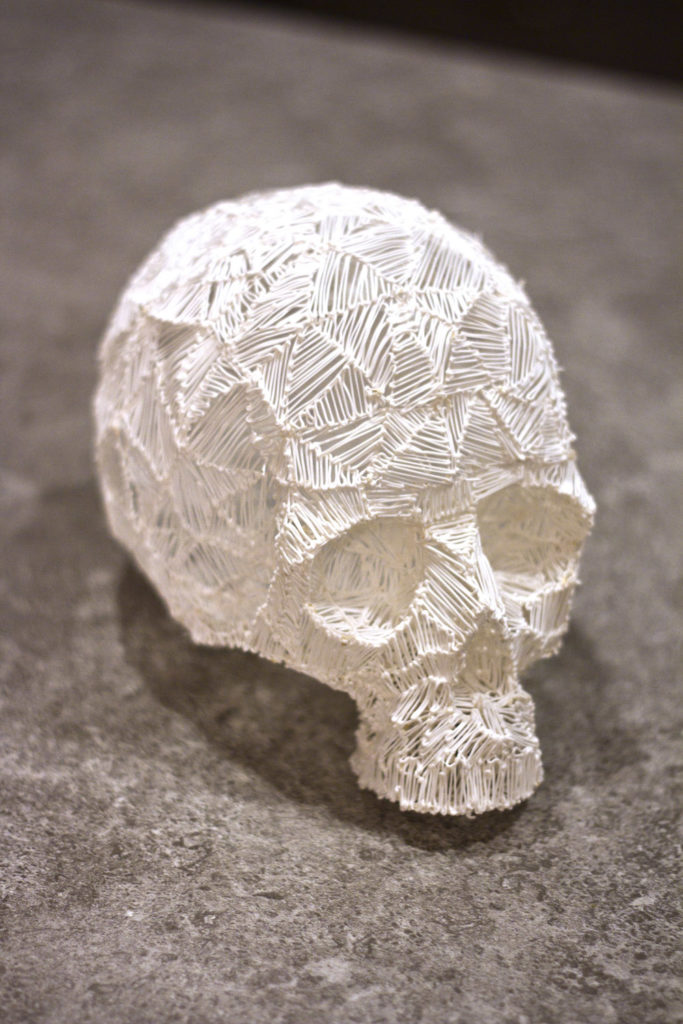 You can see the 3d pen sketch video on my youtube channel, as well as my other 3d pen sketches from years before.